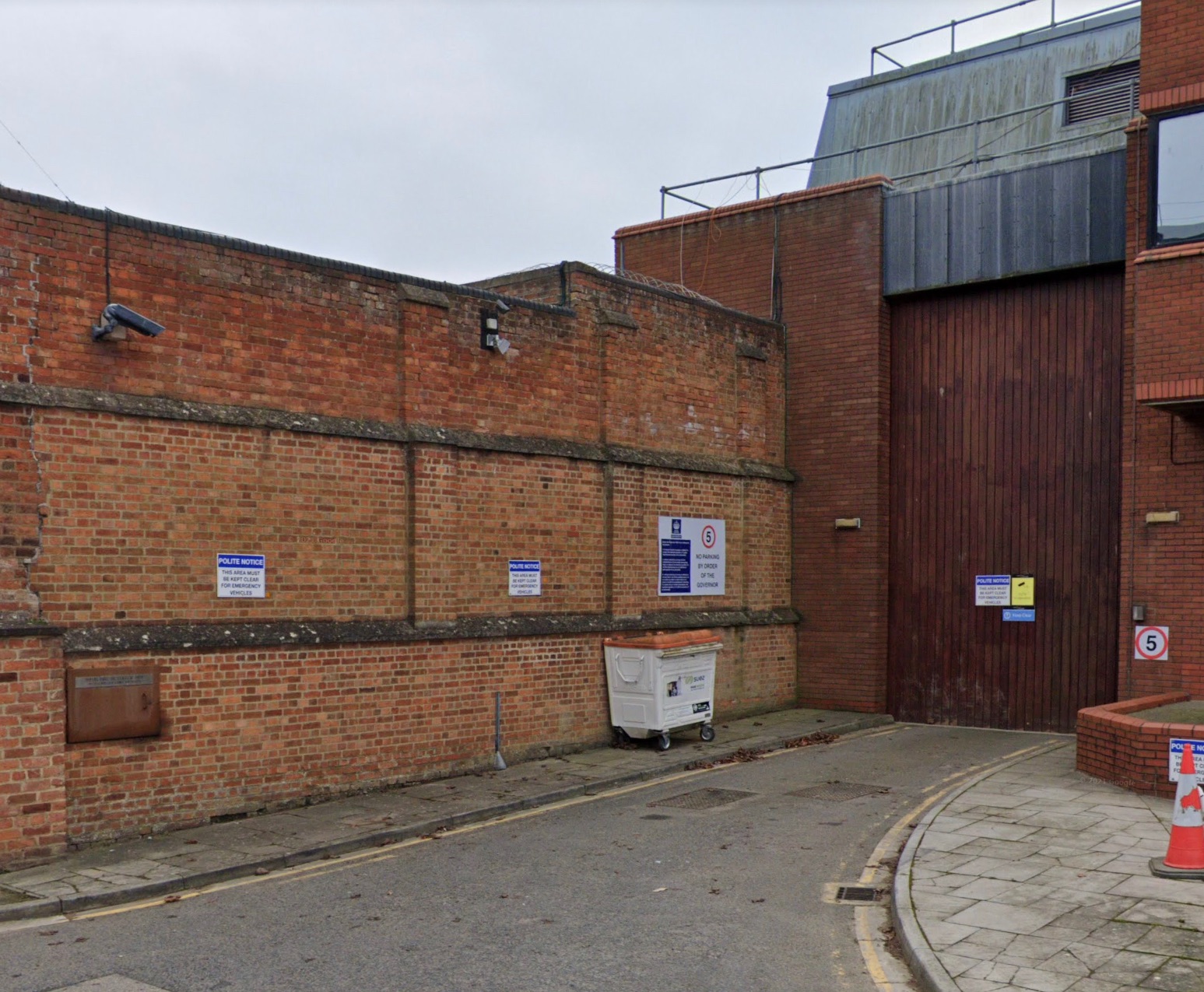 As part of our events at Gloucester we open the prison to guided tours on a regular basis. Our tours are lead by former and serving members of HMPS.
We add dates on a monthly basis.
Dates can be found on the tickets page
There are 2 times slots limited to 30 guests.
1.00pm
4.00pm
Tickets are £15 per person and can be purchased HERE
A Disability Discrimination Act 1995 assessment has been carried out and disabled access is limited but we will always ensure our guests get to see as much as we can deliver. Please contact us prior to your visit to discuss.
Children under 5 go free and no need to book tickets for them. Well behaved dogs are welcome.
Address:
Former HMP Gloucester, Barrack Square, Gloucester, GL12JN
FREE PARKING ON SITE VIA MAIN MODERN WOODEN GATE IMMEDIATELY OFF BARRACK SQUARE WHICH WILL OPEN 10 MINS BEFORE YOUR BOOKED TIME. THE HISTORIC GATE IS NOT USED FOR TOUR ENTRY.
There is FREE secure parking on site, arrive 10 mins before your time slot.
If you are a group or club, we are able to offer private tours, please contact us to discuss this.
We are unable to offer casual unguided visits and are not open for visits on non tour days.
With its rich history and interesting use, Gloucester Prison is a must visit! In use since the Normans, the site was the location for a huge castle possibly bigger than the Tower of London! This was used as the original county prison until it was demolished and the new Gloucester County Goal and Penitentiary was opened in 1791.
In the 1820s, the prison was rebuilt again, with the perimeter walls being extended, a new debtors' prison being added and a new gatehouse being built in the north-east wall.
Executions took place on the roof of the new gatehouse from 1826 until 1868 when public executions became illegal. In the mid 18th century more was added to the prison in the form of 3 landing cell blocks (A Wing and B Wing) which were built around the original (1791) gatehouse. The prison was renamed The Gloucester County Prison. In total 123 people were executed by hanging at the prison-the last in 1939.
During the second half of the twentieth century, more building work was undertaken. In the 1970s, C-Wing, another cell block was added to the prisoner accommodation. Further major reconstruction of the site took place, with old buildings being cleared to make way for a reception and administration block in the mid 1980's
In the modern era, HMP Gloucester was classified as a Category B adult male local prison and young offenders institution. It was intended to hold mainly those on remand or newly sentenced and waiting to be sent to another prison. The prison was closed in 2013 due to over-crowding, its old design and expensive upkeep.